Have you ever heard of "Buy Here Pay Here"? It's a different way to buy a car, especially if you're worried about your credit. Unlike traditional car loans, where you deal with a bank or finance company, "Buy Here Pay Here" is all about dealing directly with the dealership. In this article, we'll explain what does buy here pay here mean? and how it can be a good choice for getting a car, even if your credit isn't perfect. Let's get started and make it all clear!
Want to purchase a car? Worried about a bad credit score? Well, all your worries can be resolved with buy here pay here dealerships. 
When all the credit avenues are closed, buy here pay here is the best option to cater to all your car financing needs. In this article, we will discuss why buy here pay here (BHPH) is the best option for you, how BHPH financing can help you? And many more details. Keep reading till the end to get all the details about BHPH:
What Does Buy Here Pay Here Mean?
BHPH is your one-stop solution to all your car financing problems. If you want to ignore the traditional way of dealer financing or avoid long bank procedures- BHPH is the choice for you.
BHPH offers quick solutions for your car financing problems. Moreover, buy here pay here dealers do not bother about your credit score.
In BHPH you need not deal with any third-party dealer. This does not involve any traditional dealership procedure. In BHPH, your finance and purchase the car straight from the dealer. 
The reason BHPH is simple because you just have to deal with a single entity here. The business or the dealer that sells the car is the one that holds on a car note.
The seller has control to approve the loan. On the contrary, traditional dealerships and banks take time to approve the loan. Whereas, BHPH requires a few minutes to make an approval.
Why is buy here pay here the best option for you?
In "buy here pay here financing" you pay the loan and clear the payment with the dealer. Here the finance entity is the car dealer from whom you purchase the used car.
The car dealer takes all the loan decisions. Since the dealer takes all the decisions there are high chances of credit approval. To sum up, all you need to have is a steady income and address proof for approval of the loan.
BHPH specializes in helping people with bad credit. So, this is an excellent deal for people who do not have a credit history or have bad credit.
If you want to purchase a car but are not able to find financing options then buy here pay here or BHPH is the solution for your needs.
What is the procedure of buy here pay here car lot?
BHPH car lot deals with the same process similar to a traditional dealership. However, the exception is in the traditional process, you need to select your vehicle first then discuss the financing procedure. But in a buy here pay here car lot you discuss your financing parameters then the vehicle is selected based on the financial situation.
What is the Average Interest Rate of Buy Here Pay Here?
There is a widespread misconception about the high interest rate of BHPH. However, this is often exaggerated. While few dealers may charge high interest rates. For your convenience, you can choose the buy here pay here near me option. 
Coming back to the interest rates, you can expect a rate between 15-19%. However, there are many factors to consider before finalizing the interest rate. If you have a bad credit score an interest rate up to 20% is reasonable.
Benefits of Buy Here Pay Here
When all the traditional financial entities have closed their doors for you, BHPH can stand for your support. Check out the benefits of buy here pay financing:
A perfect option for people with a low credit score
Helps to improve credit history with on-time payments (This is possible if the dealer notifies the payment to the financial/credit bureau).
These are used cars so the payment procedure is better than a newly purchased car.
It is a simple process involving just the dealer without any third-party hassle.
How to choose the right BHPH dealer?
Choosing the right dealer can be a daunting task. There is a time when downsides outweigh the upsides. However, with a simple guide to choosing the right dealer, you can overcome all the mayhem. Let's figure that out in the following section:
01. Have a check at their website
It's pretty much obvious that you will be searching for BHPH dealers online. It's similar to how you check out other things online. While purchasing a car online may not be your choice. However, you can gather information online.
As you scroll through different BHPH dealers, check their websites, reviews and other information. It will help you in deciding the right dealer. 
02. Inspect their shop
If you are planning to purchase "buy here pay here cars" then inspect the dealer's shop. The shop's overall setting will give you an idea about the dealer. You should pay attention to their customer service: a good dealer ensures excellent customer service.
Take your time to make the right decision. Check their certification as well as the registration with a reputed company. Moreover, reputed dealers have a license to their shop. So, consider all these factors and make a relevant decision.
03. Warranties to avoid  future glitches
Since the BHPH dealership is based on used cars, getting a proper warranty is a daunting task. However, it is not impossible. Certain used vehicles have pre-owned certification which can pretty well work as a warranty. There are also other types of warranties attached with used cars. Talk to your dealer before finalizing the deal.
04. Get a detailed history of the vehicle
The car you will be purchasing is a used car, hence a detailed history of the vehicle is necessary. However, the dealer may not have the complete history report of the car. In such a case, he may contact the third party for vehicle history details. This may even cost some charges.
The dealer may ask you to pay the charges. It is better to pay the charges and get a detailed history of the vehicle to avoid future expenses. This will prevent a deep dig into your pocket in the future.
05. Keep a check on the monthly payments
If you type "buy here pay here car lots near me", you may find many results of different car dealers. Usually, car dealers would love to sell a car with a low monthly amount. Well, this may entice you but the reality is, a low monthly amount equals more money from your pocket, Surprised? Here is useful math for you.
The longer you pay the loan, the more interest on the amount you need to pay. So, it is advisable to make large payments in a short period rather than accumulating a larger interest amount with small payments.  
FAQ's
Q1: What is the abbreviation BHPH?
A: BHPH stands for "Buy Here Pay Here." It's a type of car financing where you purchase a vehicle from a dealership that also provides the financing for your purchase.
Q2: Does DriveTime approve everyone?
A: DriveTime, like many other dealerships offering Buy Here Pay Here financing, often has more flexible credit requirements. While they may consider individuals with various credit backgrounds, approval is not guaranteed for everyone and is subject to specific criteria.
Q3: Does DriveTime report to the credit bureau?
A: Yes, DriveTime typically reports payment information to the credit bureaus. This means that your payment history with DriveTime may impact your credit score, which can be helpful for rebuilding or improving your credit.
Q4: Does Car Mart report to the credit bureau?
A: Many Buy Here Pay Here dealerships, including Car Mart, report payment information to the credit bureaus. This can affect your credit score, so it's important to make on-time payments to build or maintain good credit. However, their specific reporting policies may vary.
Bottom line
With buy here pay here dealerships you can secure a good credit score after facing a tough financial time. There are no standard criteria regarding banks or other financial institutions in BHPH. The process is quick and simple and you just have to deal with a single entity without third-party involvement. 
More and more people are opting for the BHPH option every day. You just have to make sure that you choose the right buy here pay dealerships with the best financing options. Now, buying a car is much more simple and easier with BHPH.
Also read: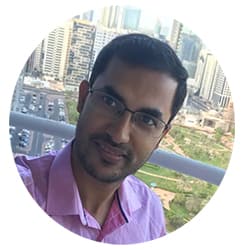 Hello Friends! This is Firan Mondal, a Mechanical Engineering having more than 14 years of experience in various industries. I love Automotive Engineering and it's my pleasure to associate with this subject. Currently, I am associated with an MNC company, exploring my knowledge domain in the Automotive sector and helping people to select relevant dealers in their footsteps without any hindrance.