Curious about auto financing options? You might be wondering, 'What is Buy Here Pay Here?' This innovative approach to car buying is changing the game. It's all about choosing your dream vehicle and securing financing, right at the dealership.
No more bank visits or waiting for approvals. Your credit history doesn't have to be perfect, and you can drive off in your ideal car hassle-free. Let's dive into the world of Buy Here Pay Here and discover how it's making car ownership a breeze
What is Buy Here Pay Here?
The term "Buy Here, Pay Here" refers to the process by which people engage in auto dealerships where the vehicle financing is done in-house. In lay terms, it is a process of selling off cars effectively via in-house financing, for those buyers who typically have a bad credit score. 
Imagine that you are a potential buyer of an automobile, with a less than impressive credit score. This may pose a challenge for a car loan approval for your purchase. This is where "Buy Here, Pay Here" comes into play. It provides an avenue to buyers with poor credit. 
Think of 'Buy Here Pay Here' This Way! 
Manav wishes to expand his car dealership business. He decides to focus on his marketing strategy in order to compete with brand-dealership-oriented businesses that attract the affluent crowd in his region. In a reinvention of strategies, Manav decides to target the section of the population that cannot afford the traditional financing terms of big players.
Due to this very reason, he starts facing on an in-house basis, laying the foundation of a BHPH dealership. His financial terms do not ask for preliminary credit checks and offer no-money-down policies. He keeps a close eye on the customers in order to keep repossession as a ready option! 
How Does Buy Here Pay Here Work? 
With Buy here, pay here loans, the strategic positioning of the leadership tends to act as both a seller and lender by paying what is called 'in-house financing' which essentially means making monthly payments to the actual dealership from where you bought your car.
When you are shopping for a car, you are usually faced with options of buying either used vehicles from private sellers or making a purchase via a dealership.
Dealerships are seen as a means of bridging the gap between the original manufacturers and the potential customers. It involves engagement and buying inventory directly from carmakers in order to make a profit.
Depending upon locations and the specificity of dealerships, in some cases, they tend to focus on a set of specialized car brands or even exclusively engage with newer models of certain brands. Prices paid for vehicles may also vary depending on whether you make a purchase from a private seller or through a dealership, with the latter being more flexible on these fronts.
Buy Here, Pay Here dealerships to have a different way of functioning which allows the extension of financing means directly to customers. They bring a turnaround in the car-buying process in many ways. You can sell and finance used and new cars straight from their lofts. In these kinds of payments, you will get used to hearing the terms -" no credit, no worries!" or "our job is to finance."
Even though buy here, pay here dealerships do not require information regarding your credit, dealers may ask for information to verify your income and proof of residence. This kind of dealership is targeted more toward tending to older and low-valued vehicle models. 
Things To Consider Before Starting a Buy Here Pay Here Business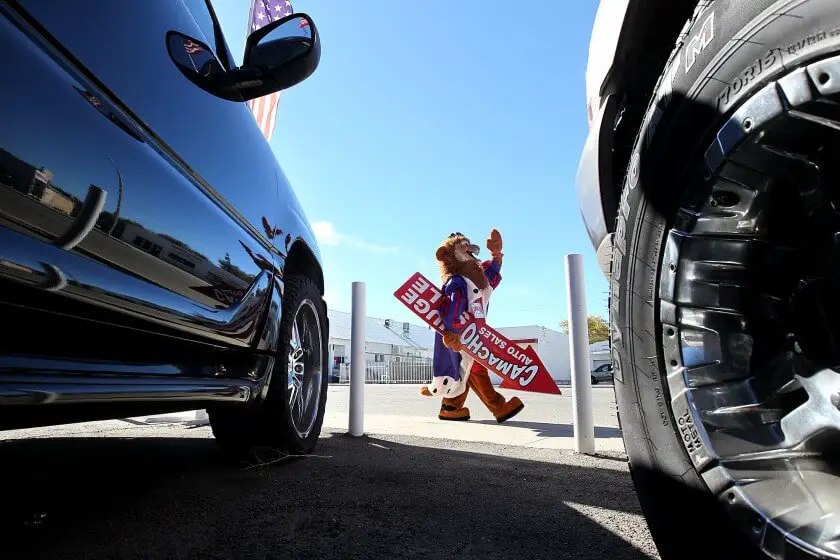 Buy Here Pay Here Consideration#01: Commitment
This is critical to ensuring the success of the BHPH dealership. It is essentially a finance business that requires thorough understanding and commitment from the end of the business owner. For this, it is critical that enough time, energy, and resources are committed to learning about the BHPH Business. Effective job understanding and loan collections are the success of BHPH dealerships. 
Buy Here Pay Here Consideration#02: Capital
BHPH Dealerships are not isolated projects and require heavy investments. Many of the popular models under this scheme tend to cost thousands of dollars. Also, while putting the cars up for sale you are only collecting the down payment. It requires some time for you to be able to have enough money to restock your inventory. It is thus advisable to have some money in your bank account for investing. 
Buy Here Pay Here Consideration#03: Customer Base
Usually, the customer base that avails the BHPH dealerships tend to belong to the segment that are willing to buy but do not qualify for means of traditional financing. It also consists of those people who have a poor credit score and know they will get turned down for traditional financing. The average age of a customer in this market is 35 years and they usually tend to belong to the lower middle class or the working poor segment of the economy. 
Buy Here Pay Here Consideration#04: Inventory of Goods
It is advisable to have an organized structure of repayment terms in order to ensure the condition of the vehicles. More expensive vehicles generally tend to have longer payment terms and result in more money used in the longer run. This also ensures an increased probability of risk on the vehicle if the repayment is not made. The price point has to be in tandem with your business. 
Pros and Cons of Buy Here Pay Here Dealership 
The Buy Here, Pay Here dealership, through a convenient means to pay for your vehicles, does come with its own sets of positives and negatives. They are different from the traditional dealerships which require financing from prospective vendors and focus on third party payments made by the customer. The pros and cons are discussed further to give you a real picture of how this dealership might turn out for you- 
| | |
| --- | --- |
| Pros | Cons |
| Taking Consideration of Bad Credit | Bigger Risks Involved |
| No or little money down | Vehicle Tracking |
| Simple and Convenient | Inconvenient Payment Schedule |
Buy here pay here pros and cons
Let's try to understand all of these pros and cons of BHPH in details:
Pros of Buy Here Pay Here Dealership
01. Taking Consideration of Bad Credit
This is one of the foremost pros of BHPH dealerships. Buy here, pay here dealers tend to sell out and finance vehicles to customers who might have a history of bad or no credit. The advertisements of slogans like "no credit but auto-loans" reaffirms this. The entire idea is to provide avenues to people who do not have great credits and give them a chance to be able to purchase cars without having any fear of rejection from other financial bodies. 
02. No or little money down
This deal is usually meant to cater to the customer base which is composed of people from the lower middle or working poor economic class. As a result, BHPH dealerships offer customers an opportunity to buy vehicles with no money down or even with a small down payment. The offer of being able to purchase a vehicle without the perfect credit requirement is lucrative and allows people from not-so affluent backgrounds to engage in vehicle purchasing. 
03. Simple and Convenient
The process for the BHPH dealership is simple and convenient. It allows you to finance and buy vehicles at the same time. The idea is to focus on making payments directly to the dealership where the purchase has been made in a straightforward manner. Dealers guide their customers throughout the process. Even for a layman simple research would be enough to understand the purchase process and take full advantage of the same. 
Cons of Buy Here Pay Here Dealership
01. Bigger Risks Involved
There are bigger risks involved in a BHPH dealership. Interest rates on loans from such dealerships can be higher than the ones given out by banks and other lenders. Similarly, banks and other automated lenders mau limit what they intend to lend to the customer, depending upon the value of the vehicle in question. You may end up paying more money than required. 
02. Vehicle Tracking
Dealers have to be sure that they will get repossession of the car in the future. This can be difficult if customers stop making payments. In a good amount of cases, buy here, pay here dealers tend to install tracking devices in vehicles. These devices help in tracking the car and also sometimes stopping them from starting. This is done so that the dealer may be able to recover the car in the future. 
03. Inconvenient Payment Schedule
The payments that have to be made to BHPH dealers tend to be non-consistent. They might require payments on a weekly or bi-weekly basis which can prove difficult and inconvenient in comparison to the monthly payment schedule. Since the payment is dealt with directly with the dealer, there is a paucity in the options of payment available. 
Frequently Asked Questions (FAQs) on Buy Here, Pay Here
Can You Refinance a Buy Here, Pay Here Car?
Yes, you can refinance BHPH car loans, but it may come with challenges due to credit issues and the type of vehicles involved.
Can a Buy Here, Pay Here Car Hurt Your Credit?
BHPH payments rarely impact credit, as dealers don't typically report to credit agencies, and no credit checks are performed during loan applications.
How Much Interest Does a Buy Here Pay Here Charge?
BHPH loans often come with higher interest rates, averaging around 20-25%, compared to traditional auto loans from banks and credit agencies.
Conclusion
So, finally we have learned an overview on buy here pay here, what is it, and how does buy here pay here or BHPH works? Any question, please let us know! Happy reading!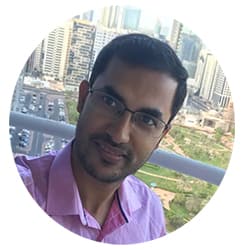 Hello Friends! This is Firan Mondal, a Mechanical Engineering having more than 14 years of experience in various industries. I love Automotive Engineering and it's my pleasure to associate with this subject. Currently, I am associated with an MNC company, exploring my knowledge domain in the Automotive sector and helping people to select relevant dealers in their footsteps without any hindrance.