If you find yourself in the market for a car in New Jersey, but your credit score is far from perfect, the "Buy Here Pay Here" (BHPH) option might be precisely what you need.
This unique approach to car buying extends a lifeline to individuals who might otherwise struggle to secure financing through traditional means. Today, we will take an in-depth dive into the world of "Buy Here Pay Here" dealerships in New Jersey, equipping you with valuable insights, tips, and everything you need to make an informed decision.
Understanding "Buy Here Pay Here in New Jersey, NJ"
"Buy Here Pay Here" (BHPH) is a financing model frequently employed by used car dealerships in New Jersey. Unlike conventional dealerships, where you obtain a loan from a bank or credit union, BHPH dealerships take on the role of both seller and lender.
Essentially, when you choose BHPH, you are not just purchasing a car; you are entering into a direct financing agreement with the dealership itself. Here, we will discuss the basic key features of BHPH in NJ.
How Does Buy Here Pay Here NJ Operate?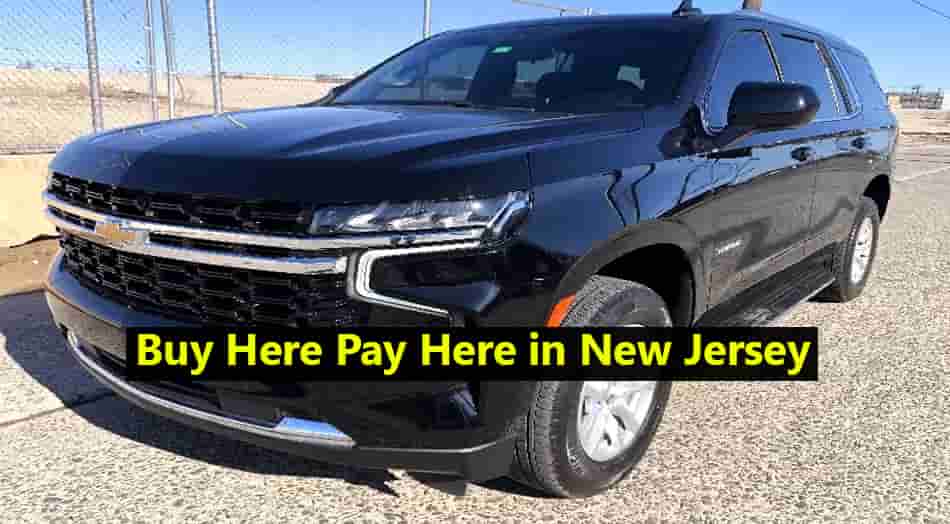 Choosing Your Vehicle – Your journey with a BHPH dealership begins by selecting the vehicle that suits your needs and budget. These dealerships usually offer a diverse range of options.
Credit Check Variability – A notable advantage of BHPH is that your credit score may not hold as much sway in the decision-making process. What matters more to the dealership is your ability to make consistent payments.
Down Payment Flexibility – Expect to make a down payment, although the exact amount can vary depending on the dealership and the specific vehicle you choose.
Flexible Repayment Schedules – Repayment terms are often tailored to align with your pay schedule, whether it's weekly, bi-weekly, or monthly.
Interest Rate Considerations – Be prepared for higher interest rates compared to traditional auto loans, given the heightened risk perceived by the dealership.
Exploring Buy Here Pay Here in New Jersey, NJ
Let us explore auto sells or buy here pay here dealerships in New Jersey, NJ as below:
01. Warner Motors
Buy Here Pay Here Warner Motors in NJ
Situated in East Orange, NJ, Warner Motors stands out as a prominent buy here pay here dealership that extends a helping hand to those grappling with credit challenges. Here's what makes Warner Motors a top choice for prospective car buyers:
Why to Choose Warner Motors?
In-House Financing – Warner Motors recognizes the importance of accessible financing and offers in-house solutions, simplifying the process for individuals with credit challenges.
Exclusive Warranty – What truly sets Warner Motors apart is their "Worry-Free" limited warranty, a standout offering in New Jersey. This warranty provides invaluable peace of mind to buyers.
Credit Rebuilding – Warner Motors does not dwell on past credit issues but actively helps individuals rebuild their credit, opening doors to a brighter financial future.
Credit Reporting – Unlike some smaller dealerships, Warner Motors reports monthly to major credit bureaus like Equifax and TransUnion. This means that purchasing a vehicle from Warner Motors can serve as a fresh start for your credit history.
02. Edison Auto Sales
Buy Here Pay Here Edison Auto Sales in NJ
For those in search of pre-owned vehicles in New Jersey, Edison Auto Sales, with over three decades of service excellence in the area, stands as a dependable and customer-centric dealership. Here's a brief overview of what distinguishes Edison Auto Sales: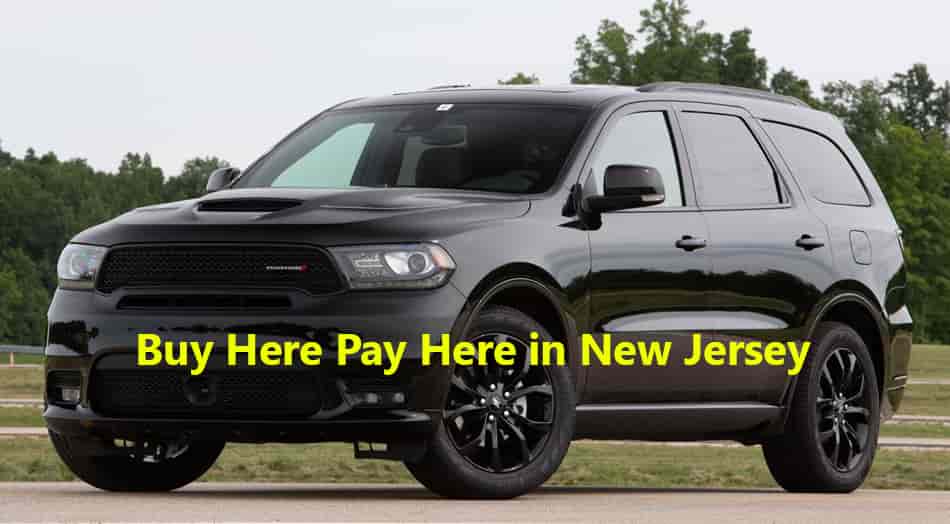 Why to Choose Edison Auto Sales
Impressive Inventory – Edison Auto Sales boasts an extensive inventory of over 250 pre-owned vehicles, ensuring you can find the perfect car, minivan, SUV, cargo van, pickup truck, or passenger van to meet your needs.
Specialization in Pickup Trucks – If you're located near Jersey City or New Brunswick and have a preference for pickup trucks, Edison Auto Sales offers the largest selection in the region.
Convenient Online Financing – The dealership streamlines the financing process with an online pre-approval procedure, expediting your journey to owning a new car.
03. Gormley's Auto Center
Buy Here Pay Here Gormley's Auto Center in NJ
Gormley's Auto Center, a reputable automotive dealership situated in Gloucester City, New Jersey, boasts over four decades of industry experience. Their unwavering commitment to exceptional customer service and high-quality vehicles sets them apart. Here's a concise look at what makes Gormley's Auto Center shine:
Why to Choose Gormley's Auto Centre?
Established Since 1976 – With a history spanning over four decades, Gormley's Auto Center brings a wealth of experience to the automotive industry, ensuring customers receive expert guidance and service.
Comprehensive Vehicle History Reports – The dealership includes a complimentary Vehicle History Report with every vehicle, offering customers peace of mind about their purchase.
Warranty Inclusion – All vehicles come with a warranty, providing added protection and confidence in your investment.
Multiple Locations – Gormley's Auto Center maintains three convenient locations in Gloucester City, making it easily accessible to customers across the region.
Flexible Hours – They operate from Monday to Friday, opening doors from 9 AM to 8 PM, and on Saturdays from 10 AM to 6 PM, ensuring customers have ample opportunities to visit the dealership.
There are many other buy here pay here dealerships in NJ, you can explore.
People May Ask: FAQs
What is "Buy Here Pay Here", How does it work?
Answer: "Buy Here Pay Here" (BHPH) is a financing model utilized by select car dealerships in the state of New Jersey. In stark contrast to conventional dealerships, BHPH dealerships wear two hats – they act as both the seller and lender. When you decide to purchase a vehicle, you're acquiring it directly from them, and they're the ones who extend the financing. The notable advantage here is accessibility, even if your credit history isn't in pristine condition.
Is a credit check always required when using a "Buy Here Pay Here" dealership?
Answer: No, you won't always find the specter of a credit check looming when you step into a "Buy Here Pay Here" dealership in New Jersey. These establishments have a different perspective. They place more emphasis on your capacity to meet regular payment obligations rather than scrutinizing your credit score. Therefore, they offer a variety of financing solutions tailored to individuals from diverse credit backgrounds.
What kind of down payment can I expect to make at a "Buy Here Pay Here" dealership?
Answer: The down payment scenario at a "Buy Here Pay Here" dealership is not etched in stone. The specific dealership you visit and the car you set your sights on can sway the numbers. Thus, it's imperative to embark on your vehicle-buying journey armed with inquiries about the down payment prerequisites, ensuring there are no unpleasant surprises down the road.
Are interest rates higher at "Buy Here Pay Here" dealerships compared to traditional auto loans?
Answer: Absolutely, yes. Interest rates in the realm of "Buy Here Pay Here" dealerships in New Jersey tend to ascend to greater heights when juxtaposed with those of conventional auto loans. This phenomenon can be attributed to the heightened risk these dealerships shoulder. By directly extending financing to a diverse clientele with varying credit histories, they inherently accept a higher level of financial risk.
How can buying a car from a "Buy Here Pay Here" dealership help rebuild my credit?
Answer: Certain "Buy Here Pay Here" dealerships, such as the esteemed establishments of Warner Motors and Family Auto Brokers, undertake the noble task of reporting your payment history to the heavyweights of credit evaluation, namely Equifax and TransUnion. Here's the silver lining – your steadfast adherence to making punctual payments on your vehicle loan from these conscientious dealerships can incrementally weave a tapestry of positive entries in your credit history. Over time, this can be the scaffolding to rebuild your credit standing.
Conclusion
In conclusion, "Buy Here Pay Here" dealerships in New Jersey offer a vital lifeline to individuals with credit challenges seeking to purchase a vehicle. This financing model, distinct from traditional lenders, prioritizes accessibility over credit scores, making car ownership a reality for many.
Our exploration of reputable dealerships like Warner Motors, Edison Auto Sales, Gormley's Auto Center, Fast Track Motors, and Family Auto Brokers highlights diverse options catering to various needs and budgets. With in-house financing, warranty programs, and a commitment to credit rebuilding, these dealerships empower customers to overcome obstacles and access reliable transportation, ultimately driving them toward brighter financial futures.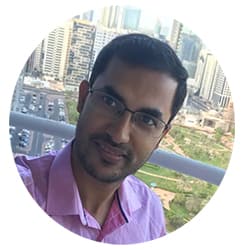 Hello Friends! This is Firan Mondal, a Mechanical Engineering having more than 14 years of experience in various industries. I love Automotive Engineering and it's my pleasure to associate with this subject. Currently, I am associated with an MNC company, exploring my knowledge domain in the Automotive sector and helping people to select relevant dealers in their footsteps without any hindrance.