Welcome to our detailed guide on the Pros and Cons of Buy here Pay here Dealerships. If you're considering buying a car and have come across the option of a Buy here Pay here (BHPH) dealership, you're in the right place. In this guide, we'll explore the advantages and disadvantages of opting for BHPH dealerships, providing you with a clear understanding of what to expect. Whether you're looking for convenience or concerned about potential drawbacks, we've got you covered. Let's dive in!
Buy Here Pay Here (BHPH) is a well-known Automobile dealership that allows dealers to sell or finance the car on its lot. If any Individual wants to borrow a car and is unable to borrow due Lower credit score or dreadful credit history issue then Buy Here Pay Here dealerships help the borrower with his finance. BHPH basically helps people with low or bad credit scores in the market.
History and Background of Buy Here Pay Here
Buy Here Pay Here auto dealerships primarily originated and were founded in the early 1970s during the savings and loan crisis. Unemployment was on a rising scale and the economy was badly beaten.
Dealers who still wanted to sell cars were struggling to find a way for people to depend on banks for processing of loans, So here BHPH auto dealerships were providing in-house finance. 
Earlier the down payment or loan was more than the total profit which moved the industry down somewhere but later in 2007 and 2008 after some changes in down payment and total profit the dealers grew towards an uptrend.  
How Does BHPH Dealership Work?
We may have seen at least a few Buy here Pay here dealerships while driving in our town they are basically smaller or privately-owned dealers with small corners lots that are filled up with different or a variety of used cars which are being advertised for sale. That's how it actually works by allowing a borrower to borrow that car whose credit score is bad or low in the market. 
Buy here Pay Here dealership helps people who are in need of a car but aren't able to get traditional loans from banks. Poor credit score and low credit score can't affect anymore if any individual is in need of a car.
This type of dealership offer is known as In-house financing because here a new car borrower makes a monthly payments to Buy here Pay here.
Pros and Cons of Buy here Pay here Dealerships
There are some Advantages and Disadvantages of Buy here Pay here dealership,
Good Side or Advantages of  BHPH
Low or bad credit accepted: People with bad credit history can easily buy a car from a BHPH dealership.
Cars available with Low Down payment: People who want to buy a car and are unable to pay a high Down payment for finance can choose BHPh.
Return period policy: BHPH gives a 48hrs return policy for customers who are not satisfied with their car.
No Credit Required: BHPH helps to buy a car on finance even if the borrower has a bad or low credit score.
Bad Side or Disadvantages of BHPH
Higher Interest rate: In-house Financing can be much higher than those from banks.
Odd payment Requirements: There are many loans in BHPH that require weekly or Monthly Payments.
Higher Down-payments: As higher down payments lead to lower EMI but one can not pay a higher down payment with a bad credit score.
No Warranty: BHPH does not provide any warranty on breakdowns or expensive repairs.
BHPH vs Other Automobile Dealerships
As Buy here Pay here is a good dealership in auto-mobile but they aren't good in every aspect there are some alternatives of Buy here Pay here which benefits much better than BhPh to a borrower.
Auto Credit Express
Auto credit express is the best alternative of Buy here pay here as it has overall 4.9/5 ratings from borrowers. Here in Auto credit Express a borrower whose monthly income is $1500 can easily qualify for a loan. They have been into business since 1999.
MyAutoLoan.com
MyAutoLoan.com is the second best alternative of Buy Here Pay Here after Auto credit Express. It has overall 4/5 ratings from borrowers. Here, a new borrower can easily qualify for a loan. They have been in business since 2003.
Conclusion:
In conclusion, Buy here Pay here (BHPH) dealerships offer a unique and accessible way to purchase a vehicle, especially for individuals with less-than-ideal credit. The convenience of on-site financing and simplified approval processes can be appealing.
However, it's essential to weigh these benefits against the potential drawbacks, such as higher interest rates and limited vehicle selection. Before choosing a BHPH dealership, consider your financial situation and priorities carefully. By being informed and aware of the pros and cons, you can make a well-informed decision that aligns with your needs and budget.
FAQ's
FAQ 1: What is a Buy here Pay here (BHPH) dealership?
A BHPH dealership is a car dealership that not only sells vehicles but also provides in-house financing to buyers. This means you can both choose a car and secure financing directly through the dealership.
FAQ 1: How does the financing process work at BHPH dealerships?
BHPH dealerships typically handle the entire financing process on-site. They review your financial information, credit history (or lack thereof), and income to determine eligibility. If approved, you'll make regular payments directly to the dealership.
FAQ 1: What are the advantages of using a BHPH dealerships?
One significant advantage is accessibility, as BHPH dealerships often work with buyers who have poor credit or limited credit history. They offer quick approvals and can be a solution when traditional lenders may decline your application.
FAQ 1: Are there any downsides to choosing a BHPH dealerships?
Yes, there are some drawbacks to consider. BHPH financing typically comes with higher interest rates than traditional loans. Additionally, the vehicle selection may be limited, and you might not have the opportunity to build your credit history through BHPH financing.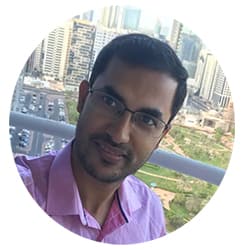 Hello Friends! This is Firan Mondal, a Mechanical Engineering having more than 14 years of experience in various industries. I love Automotive Engineering and it's my pleasure to associate with this subject. Currently, I am associated with an MNC company, exploring my knowledge domain in the Automotive sector and helping people to select relevant dealers in their footsteps without any hindrance.